I hope these inspiring home quotes help you deepen your love and appreciation for the place you call home!
15 Inspiring Home Quotes
The magic thing about home is that it feels good to leave, and it feels even better to come back. ―Wendy Wunder
Home is the nicest word there is. ―Laura Ingalls Wilder
Everybody has to leave their home and come back so they can love it again for all new reasons. ―Donald Miller
How often have I lain beneath rain on a strange roof, thinking of home. ―William C. Faulkner
A man travels the world over in search of what he needs and returns home to find it. ―George Augustus Moore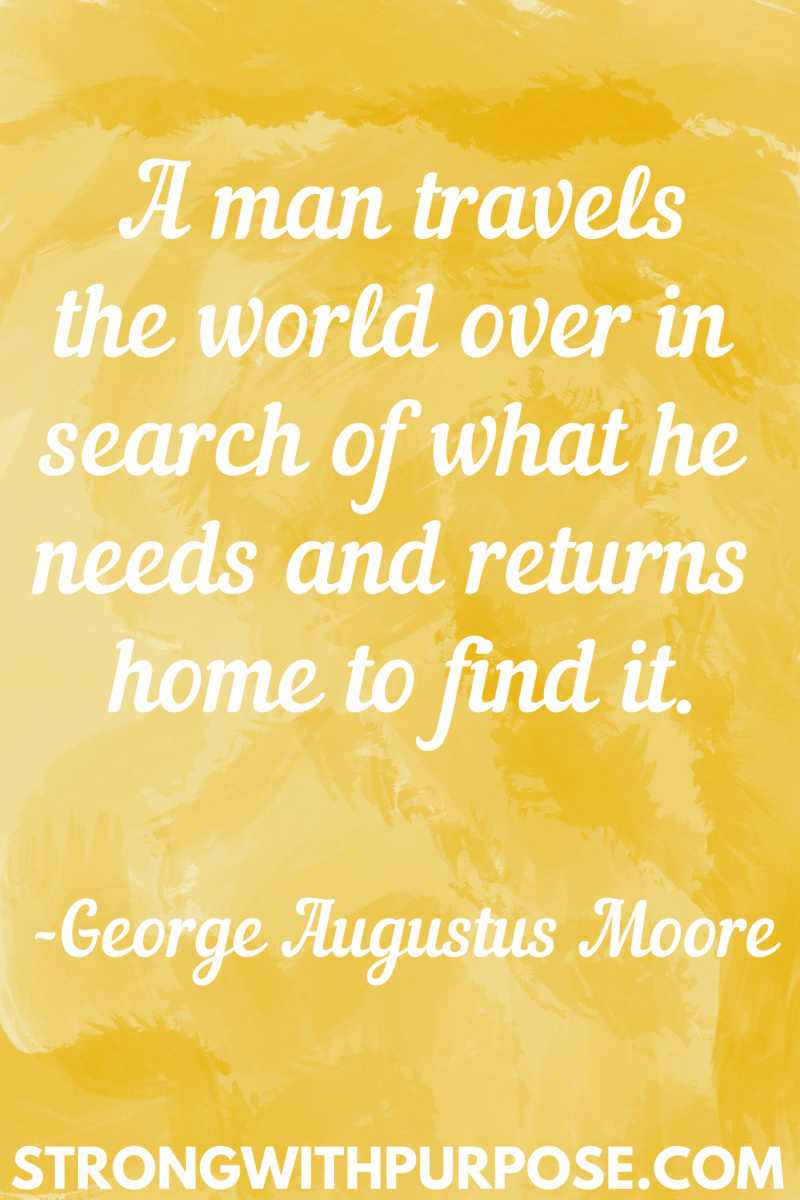 You must go on a long journey before you can really find out how wonderful home is. ―Tove Jansson
Art is the only way to run away without leaving home. ―Twyla Tharp
Home is where my habits have a habitat. ―Fiona Apple
Love begins at home, and it is not how much we do… but how much love we put in that action. ―Mother Teresa
And the world cannot be discovered by a journey of miles, no matter how long, but only by a spiritual journey, a journey of one inch, very arduous and humbling and joyful, by which we arrive at the ground at our own feet, and learn to be at home. ―Wendell Berr
Every traveler has a home of his own, and he learns to appreciate it the more from his wandering. ―Charles Dickens
Travel does not exist without home….If we never return to the place we started, we would just be wandering, lost. Home is a reflecting surface, a place to measure our growth and enrich us after being infused with the outside world. ―Josh Gates
Wasn't that the definition of home? Not where you are from, but where you are wanted. ―Abraham Verghese
Have you ever been to a place you're supposed to love, but all you can think about is home? ―Cynthia Hand
It was when I stopped searching for home within others and lifted the foundations of home within myself I found there were no roots more intimate than those between a mind and body that have decided to be whole. ―Rupi Kaur
I created this post because I went on a month-long trip to New Zealand and I found myself missing home more than anything else. I had hoped that while being in another country for so long, it would start to feel like home to me―or at least some small sense of home-ness, but that did not happen. These quotes resonated so strongly with me, and I hope they resonated with you, too.