Hey there! Creating graphics has been a passion of mine for nearly two decades. Thank you for considering supporting this small independent artist for your graphic design project.
Logo Design
Do you need a new logo for a business, project, product, or something else? Let me create a unique graphic for you that accurately represents it to the world.
Website Accents
Do you have an existing website you've grown bored of, but you don't want to pay someone to redo the whole site? Let me design some custom accents to freshen things up! Website accents can be used in areas between sections, images, or text. They can also be placed behind text like a background, or layered behind another image to add detail or create an appearance of depth. There are so many possibilities!
Watercolor Quotes
Do you like my existing quotes, but they're not exactly what you're looking for? Let me create you a custom handwritten quote image with a watercolor background color combination of your choosing. (P.S. It can say anything, it doesn't have to just be a quote!)
Handwritten Quotes
Do you like this style of calligraphy? Let me make you any type of graphic that involves my handwriting.
Vision Midwifery
Do you have blueprints or designs for something in your mind, but you need help bringing them into a digital format? Allow me to be the midwife that facilitates your visions to be birthed into the world. We can collaborate and co-create them together. You can send me sketches and descriptions of your ideas, and we can communicate back and forth as I recreate them in a professional, easy-to-understand digital format that does your visions justice!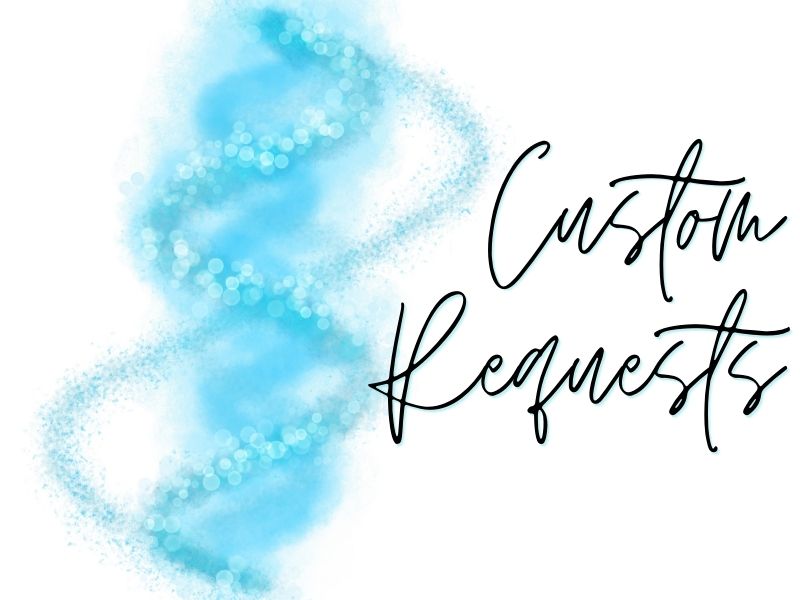 I take requests for all kinds of digital art. I would love to create something unique, just for you!
My Redbubble store has my largest collection of 200+ designs uploaded.
My Spring store has my latest botanical art designs uploaded. This store has the highest profits for artists, so if you want to support my work, I'd love for you to check out my Spring store!
My TeePublic store has 100+ designs uploaded.